For reservations call:
---
DOGS:
Regular accommodations for our canine guests include Heated/Air Conditioned indoor/outdoor runs that are 4' wide by 6' deep inside and the same 4' wide by 15' deep outside. All outside runs have a wire fence top to prevent any of our guests from possibly climbing out. The floors inside are ceramic tile and outside are solid concrete. The runs are setup so that the dogs do not have contact with each other in separate runs.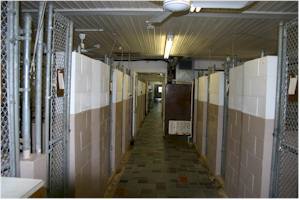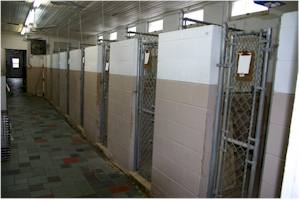 The indoor/outdoor run is connected by a doorway / passageway that is left open all day as long as the weather is not too hot or too cold. And there are ceiling fans running throughout the inside kennel to help keep things cooler in the summer.
We do also have outdoor only runs available in the summer time only. They are completely under roof and on solid concrete as well. They are 4' wide by 15' deep with a "Dogloo" dog house in each one and a 2 gallon bucket for water.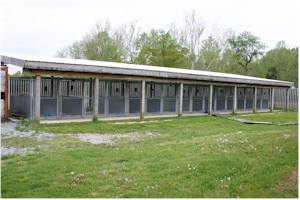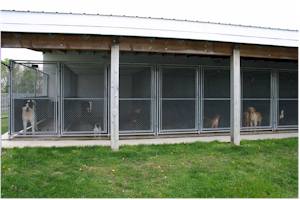 PLAY YARD:
The grass yard for "Playtime" for our canine visitor is completely fenced in by a 6' high chain link security fence. It comes out 15' from the outside kennels and runs the full 150' length of our kennel building.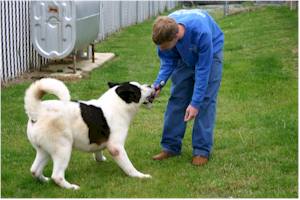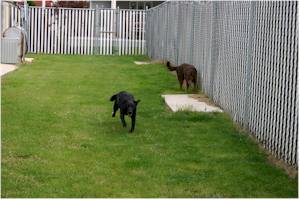 ---